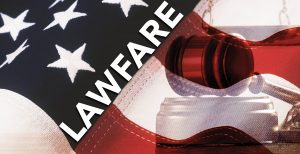 On September 16, 2022, we filed a reply brief in the U.S. Court of Appeals for the Ninth Circuit in our federal civil rights class action lawsuit against President Biden, Twitter, and Twitter CEO Jack Dorsey, which alleges that Twitter is censoring speech critical of the administration's COVID-19 vaccination policy on behalf of the Biden administration in violation of the First Amendment to the U.S. Constitution.
The U.S. District Court for the Northern District of California, sitting in Twitter's backyard, dismissed (not surprisingly) the lawsuit by ignoring the compelling evidence of a conspiracy between the Biden administration and Twitter.  Contrary to the lower court's ruling, our lawsuit sets forth material facts, which the court was required to accept as true at this stage of the litigation, clearly demonstrating the existence of the Biden/Twitter conspiracy to censor speech critical of the new and experimental COVID vaccinations (including the speech of Dr. Colleen Huber).
We appealed the erroneous ruling to the Ninth Circuit.
After posting a "tweet" on her Twitter account from a well-known Israeli newspaper reporting on findings of mortality rates relating to the COVID-19 vaccinations used in Israel, Twitter permanently suspended Dr. Huber, a well-respected and licensed naturopathic medical doctor in Arizona, for purportedly violating Twitter's COVID-19 Policy.  As the facts set forth in the complaint demonstrate, Twitter was in reality enforcing the Biden administration's policy to silence anyone critical of COVID-19 vaccinations.
In addition to addressing Twitter's and the Biden administration's violations of Dr. Huber's constitutional liberties, the class action lawsuit seeks to protect the rights of everyone else similarly subject to censorship by Twitter and to protect those individuals in the future from this censorship.
The reply brief concludes the briefing on the matter, and we now await a date for oral argument . . . likely in December of this year or January of next year.