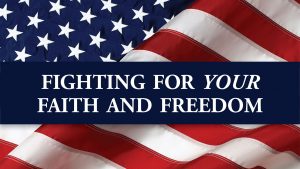 On May 28, 2021, the American Freedom Law Center (AFLC) filed a federal civil rights class action lawsuit against President Biden, Twitter, and Twitter CEO Jack Dorsey, alleging that Twitter is censoring speech critical of the administration's COVID-19 vaccination policy on behalf of the Biden administration in violation of the First Amendment to the U.S. Constitution.
The lawsuit was filed in the U.S. District Court for the District of Arizona on behalf of the named plaintiff, Dr. Colleen Huber, a well-respected and licensed naturopathic medical doctor in Arizona.  After posting a "tweet" on her Twitter account from a well-known Israeli newspaper reporting on findings of mortality rates relating to the COVID-19 vaccinations used in Israel, Twitter permanently suspended Dr. Huber for purportedly violating Twitter's COVID-19 Policy.  As the complaint alleges, Twitter is in reality enforcing the Biden administration's policy to silence anyone critical of COVID-19 vaccinations.
In addition to addressing Twitter's and the Biden administration's violations of Dr. Huber's constitutional liberties, the class action seeks to protect the rights of everyone else similarly subject to censorship by Twitter and to protect those individuals in the future from this censorship.
CASE UPDATE: The case was transferred to the U.S. District Court for the Northern District of California.
CASE UPDATE (October 25, 2021): We filed a First Amended Complaint.
CASE UPDATE (February 4, 2022): Hearing on Twitter/Biden motion to dismiss at 10 a.m. PDT or 1:00 pm EDT.  You can access the public hearing by clicking here.
CASE UPDATE (May 25, 2022): We filed our opening brief in the U.S. Court of Appeals for the Ninth Circuit.
CASE UPDATE (September 16, 2022):  We filed our reply brief in the Ninth Circuit.
Attachments