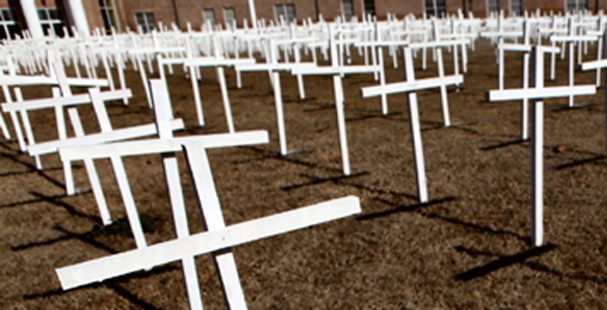 On this day forty years ago, the U.S. Supreme Court decided Roe v. Wade, declaring that an unborn child was not a legal "person" and thus possessed no rights under our Constitution, including the most fundamental right: the right to life.
The high court further declared that it was a constitutional "right" to kill an unborn child by abortion. And contrary to popular myth, this "right" extends to all nine months of pregnancy and can be "exercised" for any reason whatsoever, including convenience.
As a result, since Roe v. Wade, more than 55 million innocent children have been killed by abortion. This is a national tragedy.
This fateful decision and its consequences continue to tear at the soul of America. We know in our collective heart as Americans that killing an innocent, unborn child—the most vulnerable in our society—is immoral and can never be right. As St. Thomas Aquinas observed, any law that is contrary to God's law is no law at all—it is violence. Make no mistake: abortion is violence.
Yesterday, America honored the life of Martin Luther King, Jr., whose fight for racial equality ushered in a new era of civil rights for millions of people in our Nation. It is time that we recognize the fundamental "civil right" to life of all persons, including the unborn.
We can assure you that the American Freedom Law Center is committed to defending the right to life and fighting abortion. And we are committed to defending those who speak out against abortion—the many who provide the needed voice for those who suffer in silence in the name of "choice."
Please take a moment today to pray for an end to abortion.
May God bless you, and may God bless America.
Also, check out this powerful advertisement for March for Life, which takes place in Washington, D.C. on Friday, January 25: