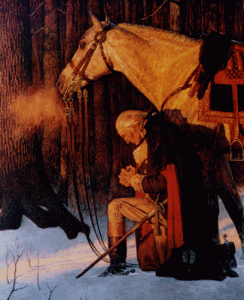 Yesterday was a disappointment to all freedom-loving Americans as our Nation reelected the most radical secular progressive ever to occupy the White House. And while some may despair over this outcome, we believe that this will be our finest hour. To that end, we can assure you that the American Freedom Law Center (AFLC) is committed more than ever to protecting our Judeo-Christian values enshrined in our Constitution and Declaration of Independence.
As Ronald Reagan reminded us, "Freedom is never more than one generation away from extinction. We didn't pass it to our children in the bloodstream. It must be fought for, protected, and handed on for them to do the same."
And, the opposite is also true. Freedom taken, as it has been piece-by-piece over the past four years, is never more than one generation away from freedom reclaimed! We will not allow our freedoms to be taken bit-by-bit or to be rendered extinct during our generation. . . . not on our watch!
As Thomas Paine observed during another battle for America's freedom many generations ago, "These are the times that try men's souls." Yet, we must never lose hope. And AFLC solemnly pledges to you that we will not lose hope, for there is much to fight for. As we are reminded in Isaiah 40:31, our scriptural inspiration, "They that hope in the Lord will renew their strength; they will soar as with eagles' wings."
May God continue to bless America.