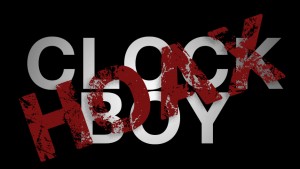 Dallas, Texas (October 19, 2018) – Today, the Texas Supreme Court denied Mohamed Mohamed's request for the high court to review the lower courts' rulings dismissing in its entirety a defamation lawsuit filed by Mohamed Mohamed on his own behalf and on behalf of his 15-year old son, Ahmed Mohamed.  Ahmed is better known as "Clock Boy" for bringing a hoax clock bomb to his Irving, Texas middle school in September 2015 and causing a bomb scare that led to his arrest and suspension from school.
In July of this year, when the Texas Court of Appeal upheld the trial court's earlier dismissal of the case and award of  attorney's fees, Mohamed's attorneys filed a petition for review asking the Texas Supreme Court to re-examine the matter.
Mohamed had originally sued the Center for Security Policy ("CSP") and Jim Hanson, who at the time worked for CSP, along with defendants Ben Shapiro, the local Fox affiliate, Glenn Beck, and Beck's production company, for statements Hanson had made on Beck's program about the connection between the Clock Boy hoax bomb affair and the attendant media frenzy created in large part by his father Mohamed.  CSP had explained how this was all part of civilization jihad driven by the Council on American-Islamic Relations ("CAIR"), the Muslim Brotherhood-Hamas front group in the United States that promotes civilization jihad through lawsuits.
At the trial level, the American Freedom Law Center ("AFLC") and local counsel Pete Rowe filed a motion to dismiss on behalf of the defendants CSP and Hanson.  The trial court granted the motion and all claims against all defendants were ultimately dismissed.
AFLC (and Mr. Rowe) also represented CSP and Hanson on the appeal.  The appeals court not only affirmed the dismissal but affirmed the award of nearly $200,000 for attorney's fees and costs, including AFLC's $67,238.50 in legal fees at the trial level and $130,000 in conditional legal fees for the appellate work.
In a desperate effort to keep the case alive, attorneys for Mohamed filed a petition for review asking the Texas Supreme Court to review the case.  Today, the Texas Supreme Court issued its order denying Mohamed's petition.
After the Texas Supreme Court's order was published earlier today, AFLC co-founder and senior counsel David Yerushalmi remarked:
"Mohamed is a bad actor ill-served by his less than competent legal counsel.  This formula when suing an AFLC client will invariably fail, and we will most certainly pursue all legal channels to enforce and collect our award of legal fees.  Should Mohamed show up in Texas or any other state and think he and his son will live off the profits of their infamy, rest assured we will be there with a sheriff to take possession of those ill-gotten gains."
Robert Muise, AFLC's other co-founder and senior counsel, explained:
"The purpose of this CAIR-driven lawsuit was to intimidate into silence those who might comment publicly on the connection between jihad, terrorism, sharia, and Islam."
Muise added,
"This case was a classic Strategic Lawsuit Against Public Participation or 'SLAPP' case and should never have been filed.  The Texas courts have confirmed this once and for all."
Yerushalmi and Muise both added in a written statement:
"AFLC was formed in large measure to take on Islamists like CAIR who use and abuse the legal system with their cynical form of lawfare to undermine our constitutional liberties—notably free speech.  We have confronted these lawsuits across the country in federal and state courts and have defeated CAIR and its minions at every turn.  When appropriate, we have won sanctions.  This lawsuit has proven to be no different.  We will continue to confront CAIR and other Islamists organizations in any and all legal fora."