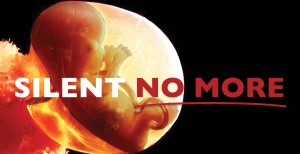 On February 1, the American Freedom Law Center (AFLC) filed an amicus curiae ("friend of the court") brief in the U.S. Supreme Court in support of Texas' right to adopt medical regulations that have the purpose and effect of protecting women from the harmful effects of abortion.  The case, Whole Woman's Health v. Hellerstedt, was brought by various abortionists who are challenging House Bill 2, a Texas law which ensures patient safety and raises the standard of care for women.  The case will be argued on March 2nd.
At issue before the Supreme Court are two provisions of Texas law designed to improve the quality of care available to Texas women at abortion facilities.  The provisions (1) require abortion facilities to comply with the standards set for ambulatory surgical centers and (2) require abortion practitioners to have admitting privileges at a hospital within 30 miles of the facility.
The "friend of the court" brief was filed on behalf of Priests for Life, a pro-life organization, and it highlights the Silent No More Awareness Campaign, which is a joint project of Priests for Life and Anglicans for Life.  The Silent No More Awareness Campaign seeks to make the public aware of the devastation caused by abortion.  And it seeks to expose and heal the secrecy and silence surrounding the emotional and physical pain of abortion.
Robert Muise, Co-Founder and Senior Counsel of AFLC, commented,
"The primary purpose of the brief is to present to the Court the compelling testimonies of women who were harmed by abortion.  And for every woman who was willing to step forward and expose the truth about abortion, there are no doubt countless others who suffer in silence.  It is our hope that this brief will not only assist the Court with making the right decision in this case, but that it will also encourage other victims of abortion to speak out."
AFLC Co-Founder and Senior Counsel David Yerushalmi added,
"This brief provides just a sampling of the testimonies of thousands of women who were willing to step out of the dark shadow of abortion so that their voices could be heard.  These brave women sincerely hope that other women will listen and thus reject the lies of those who promote this deadly procedure as a 'right" or a "choice" worth making."
As stated in the brief:
Proponents of abortion, specifically including those who profit from it, such as the petitioner clinics in this case, often claim that they want abortion to be "safe, legal, and rare."  Yet, as this case demonstrates, their paramount concern is to keep abortion "legal," often rejecting any effort by the states to ensure that abortion is truly "safe" and further arguing that any regulation that might have the incidental effect of making abortion "rare" is automatically declared a "substantial obstacle." * * *

[I]n further support of a state's legitimate interest to regulate abortion, included in this brief and its appendix is a sampling of the numerous testimonies of victims of abortion from Texas and other states across the country—persons who have been harmed in a profound way by this deadly procedure.  Amicus Curiae Priests for Life believes it is imperative that this Court hear their voices because these testimonies demonstrate that what is needed is more regulations like those enacted by Texas, not less.  Striking down Texas' regulations will make it harder to protect women such as these.  Make no mistake, abortion is not only fatal to the unborn; it is exceedingly harmful to women as these testimonies vividly illustrate.  Because of the harm they suffered, these victims of abortion want to remain silent no more.
Attachments