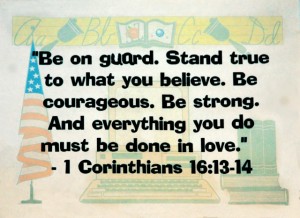 On October 25th, Robert Muise, Senior Counsel at the American Freedom Law Center (AFLC), will present oral argument before the U.S. Court of Appeals for the Second Circuit, which is located in New York City, on behalf of Joelle Silver, a public school teacher and devout Christian who was forced by Cheektowaga (Buffalo) Central School District officials to censor her personal speech and remove all religious content from her classroom under threat of being fired.
Muise commented,
"Public school officials restricted Ms. Silver's personal, non-curricular speech and effectively ordered her to cease being a Christian while she is on school property in direct violation of the First Amendment and the equal protection guarantee of the Fourteenth Amendment.  We are seeking a reversal of the district court's order dismissing this lawsuit—an order that is dripping with hostility to religion."
The lower court dismissed Silver's claims, holding that the School District's discrimination was justified because school officials feared that by allowing the personal speech, it could run afoul of the Establishment Clause, particularly in light of the fact that school officials received a threatening letter from the Freedom from Religion Foundation complaining about Silver.
On June 22, 2012, Silver, who has taught in the School District for many years, received a "counseling letter" from school officials in which she was ordered to remove all religious items from her classroom, including, among other things, a small poster stating: "Be on guard.  Stand true to what you believe.  Be courageous.  Be strong.  And everything you do must be done in love. 1 Corinthians 16:13-4."
Ironically, the School District also directed Silver to remove a small posted quote from President Ronald Reagan that states: "Without God there is no virtue because there is no prompting of the conscience . . . without God there is a coarsening of the society; without God democracy will not and cannot long endure . . .  If ever we forget that we are One Nation Under God, then we will be a Nation gone under."
The School District further ordered Silver to remove small, personal "sticky notes" that contained inspirational Bible quotes and religious messages that she discreetly affixed to the back of her desk.  To add further insult, the School District informed Silver that if she needed "to occasionally glance at inspirational Bible verses between classes during the course of the day," then she should "keep such material in a discreet folder that only [she] will have access to" and only "so long as [she took] precautions not to share it or disclose its content to [her] students or their parents or guardians," thereby treating Silver's Bible quotes as if they were a form of obscenity.
In addition, the School District ordered Silver "to refrain from all other forms of communication with students during the school day (whether verbal, email, texting, written, etc.) that would conflict with [her] duty to show complete neutrality toward religion and to refrain from promoting religion or entangling [herself] in religious matters."
According to the "counseling letter," which was signed by the superintendent, failure to follow any of the directions would lead to "serious disciplinary consequences, including the termination of [her] employment."
David Yerushalmi, AFLC Co-Founder and Senior Counsel, commented:
"To assert that the School District was justified in ordering Ms. Silver to remove small, sticky notes containing handwritten, inspirational Bible verses that she attached to the back of her desk for fear that these small, personal notes would violate the Establishment Clause, as the School District argued and the lower court found, is simply absurd.  Indeed, this case should remove any lingering doubts as to whether our government, including the judiciary, is hostile to religion."
The argument is scheduled for 10:00 a.m. on October 25, 2016, at the Thurgood Marshall U.S. Courthouse, 40 Foley Square, New York, NY, 10007, 17th Floor, Room 1703.  The media and public are welcome to attend.