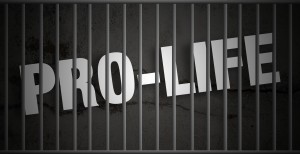 Today, a federal judge sitting in the U.S. District Court for the Eastern District of Michigan entered judgment in the case of Thames v. City of Westland on the claims against the Northland Family Planning Clinic, its CEO, Renee Chelian, and one of its employees for conspiring with City of Westland police officers to violate the civil rights of Kimberley Thames, a pro-life advocate who was falsely arrested and imprisoned.
The judgment was also entered in Ms. Thames' favor on her claims that these defendants are liable for false arrest and imprisonment under Michigan law and that Renee Chelian defamed her in a subsequent Facebook post.
Pursuant to the judgment, these defendants will pay Ms. Thames approximately $2,000.  Ms. Thames' claims against the City of Westland and its police officers will proceed.
AFLC Co-Founder and Senior Counsel Robert Muise commented:
"The entry of judgment against Northland and its CEO, Renee Chelian, a staunch defender of abortion, is a total vindication of Ms. Thames rights.  For too long, abortionists and local police have worked hand in hand to silence pro-lifers and thus violate their rights.  While this initial victory was important, we will be pursuing our claims against the City of Westland and its police officers with a vengeance.  We intend to send a clear message to all cities and their local police departments: if you join forces with baby killers to violate the civil rights of pro-lifers, you will pay dearly."
On August 27, 2016, Kimberley Thames went to the Northland facility on Ford Road in Westland, Michigan to be a witness for life.  She silently prayed on the public sidewalks surrounding the abortion facility.  She had no weapons with her.  She never does.  Ms. Thames abhors violence, including the violence of abortion.  All she had with her that day was a Rosary and a pro-life sign.
Ms. Thames departed the area momentarily to use the restroom at a nearby store.  Upon returning to Northland, Ms. Thames noticed several police cruisers and a Northland security guard talking to a uniformed officer.  Ms. Thames had no idea why they were there.
One of the officers approached Ms. Thames and asked her if she told the security guard that she was going to bomb the clinic.  Ms. Thames emphatically rejected such an absurd accusation.
Unbeknownst to Ms. Thames, the Northland employee and the security guard called 911 and made a false claim that Ms. Thames was threatening to bomb the Northland facility.
Aside from searching Ms. Thames' vehicle—a search which revealed no evidence of criminal activity—the officers didn't bother to conduct an investigation.  In fact, none of the officers at the scene bothered to interview the Catholic nun who was outside with Ms. Thames the entire time.  The nun was trying to tell the officers that Ms. Thames was innocent and that the guard was lying.  The officers ignored her.
Ms. Thames was taken into custody and held in the City's jail for two and a half days under trying and at times torturous conditions.  She was released without any charges being brought against her because she committed no offense.
AFLC Co-Founder and Senior Counsel David Yerushalmi added:
"Make no mistake, this judgment is significant.  Such egregious attacks on the civil rights of pro-life demonstrators have got to stop, and we intend to do it.  This is an important first step, but this fight is far from over."
Attachments