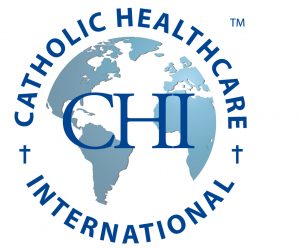 (Sep. 11, 2023) — Today, the U.S. Court of Appeals for the Sixth Circuit unanimously granted a preliminary injunction in favor of Catholic Healthcare International, Inc. (CHI), ordering Genoa Township, Michigan to permit CHI to display the Stations of the Cross, a mural wall with the image of Our Lady of Grace, and a small altar on CHI's 40-acre property located in the Township.
The Sixth Circuit also affirmed that the Township could not prevent CHI from using this property for "organized gatherings" (i.e., religious worship).
CHI and its president, Jere Palazzolo, are represented by the American Freedom Law Center (AFLC).
For nearly three years, CHI and Palazzolo have been fighting with the Township for their right to religious exercise.  Finally, the Sixth Circuit issued a ruling protecting this fundamental right.
The unanimous three-judge panel granted CHI's request for a preliminary injunction, finding that CHI demonstrated a substantial likelihood of prevailing on the merits of its claim under the Religious Land Use and Institutionalized Persons Act (RLUIPA), a federal law that prohibits the government from imposing a land use regulation that substantially burdens religious exercise.
AFLC Co-Founder and Senior Counsel Robert Muise, who argued the case before the Sixth Circuit this past July, commented:
"This was an important victory for religious freedom.  We have been fighting with the Township and its attorneys for nearly three years on what should be basic and fundamental principles of law.  Finally, the Sixth Circuit weighed in and vindicated our clients' fundamental right to religious liberty.  While this is an important victory, the fact that it has taken this long to get where we are in this case is a sad indictment of where we are today as a nation.  Unfortunately, we have to fight tooth and nail for what should be basic and fundamental rights.  But as this case shows, AFLC is up to the task."
Per the Sixth Circuit opinion:
"We reverse the district court's preliminary-injunction order in part, and remand for the prompt entry of a preliminary injunction allowing plaintiffs to restore the Stations of the Cross, the stone altar, and the stone mural to their prayer trail.  The court must ensure that plaintiffs are able to restore those structures before September 23, 2023.  We affirm the district court's preliminary injunction order to the extent it enjoined the Township from enforcing any prohibition of 'organized gatherings' on the property."
Attachments