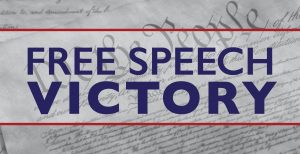 On October 23, 2020, the U.S. Court of Appeals for the Sixth Circuit issued a unanimous ruling upholding the First Amendment in a case that the American Freedom Law Center (AFLC) has been litigating for more than 10 years!
In May 2010, AFLC Co-Founders and Senior Counsel David Yerushalmi and Robert Muise filed a federal lawsuit challenging the refusal of a Detroit-area transportation authority—the Suburban Mobility Authority for Regional Transportation (SMART)—to display a religious freedom ad on its buses.
The ad stated: "Fatwa on your head?  Is your family or community threatening you?  Leaving Islam?  Got questions?  Get Answers!"

The "Leaving Islam" ad was sponsored by the American Freedom Defensive Initiative (AFDI), founded by Pamela Geller and Robert Spencer.  The lawsuit alleged violations of the Free Speech and Equal Protection Clauses of the United States Constitution.
AFDI's religious freedom advertisement was rejected even though SMART had no problem accepting and running an anti-religion ad sponsored by an atheist organization.  That approved ad stated, "Don't Believe in God? You are not alone."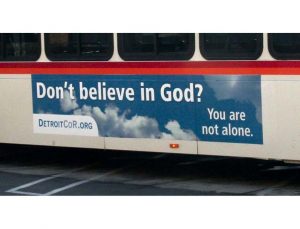 In July 2010, Yerushalmi and Muise requested that the federal court grant a preliminary injunction halting the unconstitutional speech restriction.  Under well-established case law, even the momentary loss of First Amendment liberties constitutes irreparable harm sufficient to warrant an injunction.
In March 2011, the court granted the injunction, finding that SMART's decision to deny AFDI's ad was arbitrary and unreasonable in violation of the First Amendment.
SMART appealed that ruling to the Sixth Circuit, and the court reversed this preliminary ruling in favor of SMART.
Following discovery, the parties filed cross-motions for summary judgment, and the district court ruled in favor of SMART.  This time, AFLC appealed.
Today, the Sixth Circuit ruled unanimously in favor of AFLC, finding that SMART's rejection of the ad was unreasonable and viewpoint based in violation of the First Amendment.  This is a final ruling.