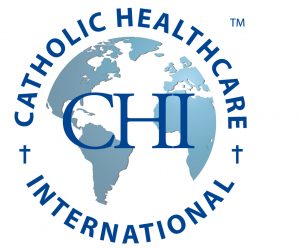 On December 20, 2022, a federal judge sitting in the U.S. District Court for the Eastern District of Michigan issued an order permitting Catholic Healthcare International, Inc. (CHI) to resume using its 40-acre property in Genoa Township, Michigan for religious worship.
In May 2021, the Township denied CHI's special land use application.  CHI wanted to build a modest 95-seat chapel and prayer campus on its rural 40-acre property located within the Township.  The property was donated to the organization by the Roman Catholic Diocese of Lansing.
The Planning Commission approved CHI's proposed development, but the Township Board ultimately denied it.
The denial of CHI's land use application prompted the American Freedom Law Center (AFLC) to file a federal civil rights lawsuit against the Township on behalf of CHI.
The lawsuit alleges violations of the First and Fourteenth Amendments, the federal Religious Land Use and Institutionalized Persons Act (RLUIPA), and the Michigan Constitution.
In September 2021, and while the federal litigation was proceeding, the Township obtained a state court order prohibiting CHI from using its property for "organized gatherings."
Prior to the state court order, CHI had used the property for outdoor religious worship, including prayer and Mass.  To assist with its religious worship, CHI erected several temporary religious displays, including the Stations of the Cross, an altar, and a mural wall with the image of Our Lady of Grace.
The Township also convinced the state court to order the removal of these religious displays.
While the federal judge reversed the ban on religions worship, she denied CHI's request to return the religious displays, concluding that the claim was not yet ripe.  AFLC intends to appeal this portion of the judge's order to the U.S. Court of Appeals for the Sixth Circuit.
AFLC also has pending in the Michigan Supreme Court a request to review and reverse the state court order, arguing that it violates the Michigan Constitution.
At the end of the day, organized prayer and religious worship will finally return to this property.  A true gift during this Christmas season!
Please keep this important case for religious liberty in your prayers!