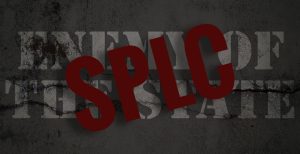 (Lansing, Michigan)—Today, the American Freedom Law Center (AFLC) filed a federal civil rights lawsuit against Dana Nessel, the Attorney General of Michigan, and Agustin V. Arbulu, the Director of the Michigan Department of Civil Rights, challenging their recently announced policy directive to unlawfully target groups in Michigan designated by the radical, leftist Southern Poverty Law Center (SPLC) as "hate" groups.
Nessel and Arbulu publicly announced their new policy on February 22, 2019.
AFLC's lawsuit was filed in the U.S. District Court for the Western District of Michigan.  It alleges that the challenged policy directive violates AFLC's fundamental rights protected by the First and Fourteenth Amendments to the U.S. Constitution by unlawfully targeting AFLC for disparate treatment based on AFLC's political views and the political views of those it represents in court.
AFLC is a national, nonprofit, public interest law firm.  It is recognized by the IRS as a 501(c)(3) organization.  It has offices in Michigan, New York, Arizona, California, and Washington, D.C.  AFLC filed this lawsuit on its own behalf because it is designated by SPLC as one of the "hate" groups operating in Michigan.
AFLC Co-Founder and Senior Counsel Robert Muise commented:
"The newly-announced policy directive of Michigan's Attorney General and Department of Civil Rights Director should be dubbed the 'Crimespeak Policy' because it takes a page right out of George Orwell's 1984, where the goal of 'Thinkpol,' the Thought Police, was to eradicate 'crimespeak.'  In 1984, to even consider any thought not in line with the principles of those in power was 'crimespeak,' subjecting the perpetrator to punishment.  The same is true of the challenged policy at issue here.  Not surprisingly, this is what you get when you elect left-wing progressives to public office."
The George Soros-funded and radically partisan SPLC has for years dishonestly and falsely labeled and smeared its political opponents as "hate" groups in an effort to marginalize them and the work they do.  AFLC is one of the groups that SPLC falsely maligns as a "hate" group operating in Michigan.
As noted in the lawsuit:
"It is one thing for a radically-partisan private organization like SPLC to express its falsehoods about political opponents.  However, when the Michigan Attorney General and the Director of the Michigan Department of Civil Rights join and officially endorse this partisan attack by lending government resources and thus becoming the government enforcement agency for SPLC's radical agenda, the protections of the United States Constitution are triggered."
The lawsuit further states:
"None of SPLC's reports, specifically including the reports relied upon by Defendants, cite to one example where AFLC has engaged in any criminal activity.  Plaintiff is not a criminal organization—it is a lawful, conservative, public interest law firm that defends conservative Christians and Jews.  SPLC and Defendants object to Plaintiff exercising its First Amendment rights because SPLC and Defendants disagree with Plaintiff's political viewpoints and the political viewpoints of those it defends in court."
As noted in the Complaint:
"AFLC filed an amicus curiae brief in the U.S. Supreme Court on behalf of several national security experts in support of President Trump's so-called 'travel ban,' which the high court upheld as a constitutional exercise of executive power.  This is one example cited by SPLC for why it includes Plaintiff on its 'hate' group list.  Indeed, this example is listed by SPLC as one of the 'Key Moments' of 'hate' in 2018."
AFLC Co-Founder and Senior Counsel David Yerushalmi added:
"SPLC is a fraudulent purveyor of hate claiming to be a non-profit public interest law firm.  What non-profit organization hoards hundreds of millions of dollars in assets and hides millions of dollars in secret, off-shore bank accounts?  Non-profits are tax-exempt . . . there is no legitimate reason for SPLC to ship money to hidden overseas accounts.  The Michigan Attorney General has partnered with a nefarious organization, and AFLC's lawsuit will expose this for the world to see."
The lawsuit does not seek money damages.  Both Nessel and Arbulu are immune from suit for damages under the Eleventh Amendment.  Rather, the lawsuit is asking the court to declare the policy directive unconstitutional and enjoin its enforcement as applied to AFLC.  AFLC is also seeking attorneys' fees and costs.
Attachments