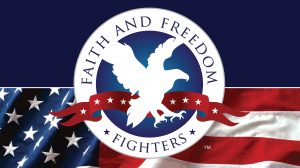 Faith and Freedom Fighters Robert Muise and David Yerushalmi are experts in constitutional law with more than five decades of legal experience defending religious liberty, the freedom of speech, and the sanctity of life in federal and state courts across our great country.
Robert is a Catholic and served as an infantry officer in the Marine Corps. He describes himself not as a "lawyer," but as "a Marine with a law degree." David is an Orthodox Jew.
They will discuss their important work . . . and more . . . from their own unique perspectives.
You can watch the video on AFLC's Rumble channel or listen to the podcast on AFLC's RSS feed.  You can also find the podcast on Spotify.