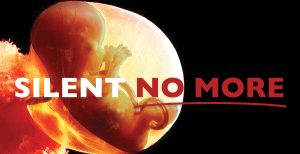 (Washington, D.C. – July 28, 2021)  The American Freedom Law Center (AFLC) filed an amicus curiae (friend of the court) brief in the U.S. Supreme Court in the case of Dobbs v. Jackson Women's Health Organization, in which the Court agreed to decide "[w]hether all pre-viability prohibitions on elective abortions are unconstitutional."  The brief was filed on behalf of Priests for Life.
AFLC Co-Founder and Senior Counsel Robert Muise commented:
"This case and the question presented provide an opportunity for this Court to finally reverse the corrupt and indefensible Roe v. Wade decision.  Not since the infamous Dred Scott decision, which ultimately took a civil war to overturn, has the Court been so wrong in so many ways.  Our brief urges the Court to correct this manifest injustice."
The AFLC authored brief states, in relevant part, the following:
"Priests for Life urges the Court to use this opportunity to end the charade that Roe v. Wade was correctly decided.  This fateful decision has no legitimate foundation in law, it continues to tear at the fabric of our nation, and it has corrupted our judicial system.  It is time for it to go."
The brief highlights the powerful dissent of Justice Thomas in June Medical Services v. Russo, which was decided in 2020:
"[This Court] created the right to abortion out of whole cloth, without a shred of support from the Constitution's text.  Our abortion precedents are grievously wrong and should be overruled.

* * *

[T]he idea that the Framers of the Fourteenth Amendment understood the Due Process Clause to protect a right to abortion is farcical. . . .  In 1868, when the Fourteenth Amendment was ratified, a majority of the States and numerous Territories had laws on the books that limited (and in many cases nearly prohibited) abortion. . . .  It would no doubt shock the public at that time to learn that one of the new constitutional Amendments contained hidden within the interstices of its text a right to abortion.  The fact that it took this Court over a century to find that right all but proves that it was more than hidden—it simply was not (and is not) there."
AFLC's brief highlights the genesis of the so-called "right to abortion" and the corrupt way in which the Court created this "right" through pure judicial activism designed to promote an immoral agenda.
Attachments