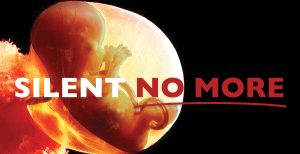 (Washington, D.C.) — Priests for Life has filed an amicus curiae (friend of the court) brief in the U.S. Supreme Court case June Medical Services LLC vs. Gee, a case in which the justices will decide on the constitutionality of a Louisiana law requiring abortionists to have hospital admitting privileges. The case also raises the question of whether abortion businesses should be able to challenge laws governing abortion.
Robert Muise, co-founder and senior co-counsel of the American Freedom Law Center, filed the brief on behalf of Priests for Life.
"As set forth in our friend of the court brief filed in the U.S. Supreme Court, Louisiana has a paramount right to protect the health and safety of its citizens, and this includes enacting regulations to raise the standard and quality of care for women seeking abortions,"
Muise said.
"The regulations at issue serve that valid purpose.  In support of Louisiana's right to enact such commonsense regulations, we included in our brief the compelling testimonies of victims of abortion from states across the country, including Louisiana—persons who have been harmed in a profound way by the deadly procedure.  These testimonies reveal that regulations like those enacted by Louisiana are not only valid, they are necessary."
Father Frank Pavone, National Director of Priests for Life, said it is significant that the Supreme Court will once again deal with abortion in 2020.
"One who reads carefully the dozens of abortion decisions the Supreme Court has issued since Roe vs. Wade can see that the Court's jurisprudence on this topic is rudderless and arbitrary. Given that this is the first Supreme Court abortion case which both Justices Neil Gorsuch and Brett Kavanaugh will hear, we can hope that the Court will begin to acknowledge that it has overstepped its bounds in many ways on this issue, and will begin to introduce, step by step, more sanity into our public policy on abortion.

Priests for Life is proud to submit this Friend of the Court brief in support of the state of Louisiana and its commonsense legislation. We are grateful to the moms of our Silent No More Campaign (www.SilentNoMore.com) who have shared with the Court by means of this brief their own painful experience of abortion and of mistreatment at the hands of abortionists. Anyone claiming to care about women cannot ignore the voices of these women."
The Court will hear oral arguments on June Medical Services on March 4.
Attachments