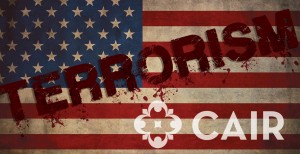 In 2015, CAIR Florida, Inc. filed a federal civil rights lawsuit against TEOTWAWKI Investments, LLC, the company that owns and operates Florida Gun Supply, because its owner declared his retail gun supply store a "Mulsim Free Zone" following the Chattanooga, Tennessee terrorist attack in which five servicemembers were gunned down.
The owner of the gun store refuses to equip the next Fort Hood, Chattanooga, or Garland, Texas terrorist with dangerous firearms.
Pursuant to its official, written policy, Florida Gun Supply will not serve:
"(a) Anyone who is either directly or indirectly associated with terrorism in any way; (b) Anyone associated in any way with an organization that is associated with terrorism; (c) Anyone who causes, or seeks to cause, any disturbance whatsoever at [Florida Gun Supply]; (d) Anyone who is not permitted to purchase or possess a firearm under any federal, State, or local law or guideline; (e) Anyone who seeks to do harm to the interests of the United States; (f) Any person, in the sole judgment of [Florida Gun Supply], its owners, managers, and employees, who may pose a threat to public safety based on the person's behavior, comments, history, dress, or other such factors indicating that the person may be a threat to public safety.  This judgment will not be based solely upon a person's race, color, religion, or sex."
Consistent with his legitimate concerns about public safety, the owner of Florida Gun Supply, Andrew Hallinan, refused to meet with and train the Chief Executive Director for CAIR-Florida, citing the fact that CAIR was an unindicted co-conspirator in the largest terrorism financing trial prosecuted to date by the federal government, the fact that the United Arab Emirates has declared CAIR a terrorist organization, and the fact that the FBI has severed its ties with CAIR because of the organization's terrorist connections.
Nonetheless, CAIR-Florida sued Florida Gun Supply, allegeing religious discrimination under Title II of the Civil Rights Act.  CAIR-Florida claims that it is being unlawfully denied the "full and equal enjoyment of the goods, services, facilities, privileges, advantages, and accommodations of [a] place of public accommodation" on the basis of religioin.  Of couse, this claim is false.
AFLC is representing Florida Gun Supply in this federal lawsuit, which was filed in the U.S. District Court for the Southern District of Florida.
AFLC has filed a motion requesting that the court dismiss the case.
CASE UPDATE (November 24, 2015): the federal court granted AFLC's motion to dismiss CAIR's lawsuit.
Attachments