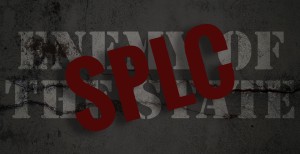 The Southern Poverty Law Center (SPLC), an anti-American, left-wing, secular progressive organization whose so-called "hate" lists have inspired violence against Christian organizations such as the Family Research Council (FRC), has released its latest diatribe.
The newest SPLC "hit list" is titled: Field Guide to Anti-Muslim Extremists.
SPLC describes the Field Guide as a "Journalist's Manual," knowing that the left-wing mainstream media will willingly serve as an echo chamber for SPLC's attack on free speech and its attack on those who promote our nation's Judeo-Christian values.
SPLC's Field Guide purports to highlight "15 Anti-Mulsim Extremists."
AFLC is proud to report that its Co-Founders and Senior Counsel David Yerushalmi and Robert Muise are two of the fifteen listed.
SPLC's Field Guide is absurd on its face.  It lists as an example of "extremism" an interview Muise conducted with Glenn Beck in which he said that America was "the chosen nation" and that it was "founded on Judeo-Christian principles."
Make no mistake, SPLC is an enemy to freedom.  Reports like this are designed to promote SPLC's hardcore, left-wing agenda—an agenda that is openly hostile to America's Judeo-Christian values.
AFLC is proud to be on this list because it shows that its work is making an impact.
Indeed, it is good that SPLC views us as an enemy to its anti-American agenda, because we are!