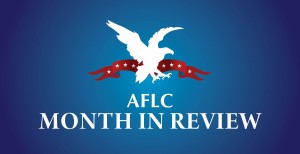 We are pleased to report to you our highlights for the month of July:
Thank you for your prayers and your financial support — all of which make our work possible!  God bless you, and may God continue to bless America!
Please remember to "like" us on Facebook (and ask your friends to do the same) and follow us on Twitter.