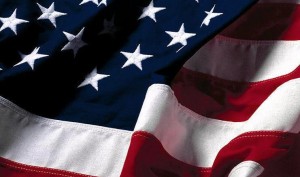 We are pleased to report to you our highlights for the month of April:
* On April 10th, we filed a "supplemental brief" in the U.S. Court of Appeals for the Ninth Circuit (per the court's request) in our lawsuit against King County, Seattle, WA. The County refused to display an ad identifying the FBI's most wanted global terrorists (who, not surprisingly, are mostly Islamic terrorists) because the County believed the ad would demean Muslims. Oral argument is scheduled in this case for June 15th in San Francisco, California.
* Last month, a divided panel (2 to 1) of the U.S. Court of Appeals for the First Circuit (Boston, MA) upheld the MBTA's speech restriction on our clients' pro-Israel ad.  On April 13th, we filed a petition for rehearing en banc, asking the full court to review the case.  This petition was just recently denied, with one judge dissenting.  We are preparing to bring the case to the U.S. Supreme Court.
* On April 21st, a federal court ruled that New York City's Metropolitan Transportation Authority (MTA) violated the First Amendment by refusing to run a "Hamas Killing Jews" advertisement, which was a parody of the "peaceful" jihad ad campaign run by the Council on American-Islamic Relations (CAIR). The ad's sponsors, Pamela Geller, Robert Spencer, and the American Freedom Defense Initiative (AFDI), sought to run the advertisement on MTA buses last August, but the MTA refused, claiming that Muslims in New York might understand the ad to be advocating violence, thereby inciting them to murder Jews as Islamic worship.
* On April 24th, we had yet another victory against CAIR.  U.S. Magistrate Judge David R. Grand ruled for the second time that CAIR must pay AFLC's legal fees for having to seek an order protecting the First Amendment rights of private citizens in Michigan who were served by CAIR lawyers with harassing subpoenas because they opposed the construction of an Islamic center in their residential neighborhood.
* On April 24th, we launched a new, must see, AFLC video:
* On April 29th, we filed a civil rights lawsuit against The Irvine Company, the owner of the Irvine Spectrum Center and Fashion Island, two large shopping centers located in Orange County, alleging that the Company violated California's liberty of speech provision by banning anti-abortion signs that it claims were "gruesome."  Under the California Constitution, large shopping centers are considered public forums for the right to free speech.
As always, thank you for your prayers and your financial support — which makes our work possible!  God bless you, and may God continue to bless America!
P.S. Please remember to "like" us on Facebook (and ask your friends to do the same) and follow us on Twitter