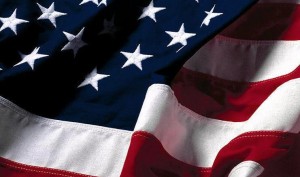 We started 2015 where we left off in 2014: aggressively fighting for faith and freedom in the courts, legislative halls, and public squares throughout the country.
Here are some of the highlights for January 2015:
*On January 9, AFLC filed its post-hearing brief in support of its motion for a preliminary injunction, which is pending in the U.S. District Court for the Eastern District of Pennsylvania.  The motion is part of a federal civil rights lawsuit AFLC filed against the Southeastern Pennsylvania Transportation Authority (SEPTA) for refusing to run an "Islamic Jew Hatred" advertisement.  AFLC is asking the court to issue an immediate order requiring SEPTA to display the ad.
*On January 16, AFLC Co-Founder & Senior Counsel David Yerushalmi joined a panel of other national security experts at the National Press Club in Washington, D.C., to discuss a strategic plan for defeating global jihad.  The plan was developed by AFLC's ally, the Center for Security Policy (to which Yerushalmi serves as general counsel).
*On January 21, AFLC Co-Founders and Senior Counsel David Yerushalmi and Robert Muise prepared a draft monograph titled, "Offensive and Defensive Lawfare: Fighting Civilization Jihad in America's Courts."  This monograph will explain at the theoretical level what lawfare is and how it is used in practice by the Muslim Brotherhood, its affiliates, and its secular progressive allies in government to wage civilization jihad.
*On January 22, AFLC was retained by a California family that objects to the Manhattan Beach, California school district's curriculum on Islam.  AFLC has launched a thorough investigation into the matter and is prepared to file a federal civil rights lawsuit should it determine that the school district violated the Constitution by promoting Islam in a public school.
*Also on January 22, AFLC filed a reply brief in support of its motion for a preliminary injunction in its federal lawsuit against New York City's Metropolitan Transportation Authority (MTA) for refusing to run a "Hamas Killing Jews" advertisement on its buses.  The motion asks the court to order the immediate display of the ad.
*On January 23, AFLC celebrated its third anniversary.  As the nation's first truly authentic Judeo-Christian law firm, it is fitting that in Jewish law and metaphysics, when something occurs on, or survives, three occasions, it is what the Jews call a "Presumption" (Ḥah-zoh-kah in Hebrew).  That is, it has created the presumption of an enduring existence.
Thank you again for your prayers and your financial support — which makes all of this possible!  God bless you, and may God continue to bless America!
P.S. Please remember to "like" us on Facebook (and ask your friends to do the same) and follow us on Twitter.