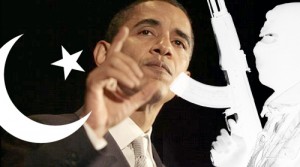 National security expert Patrick A. Poole has just released a groundbreaking new report that examines the federal government's fatal outreach to Islamic groups with ties to terrorism.
Specifically, Poole calls into question the federal government's ongoing practice of naming certain Islamic groups supporters of terror then in turn reaching out to them as potential allies.
As Poole explains, "these same Islamic organizations and leaders have openly encouraged a purge of counterterrorism training that have effectively blinded law enforcement, homeland security, and intelligence agencies to active terror threats as seen in the inaction of the FBI concerning the Boston bombing suspects and other terror cases."
Read Patrick Poole's report, entitled, Blind to Terror: The U.S. Government's Disastrous Muslim Outreach Efforts and the Impact on U.S. Middle East Policy.