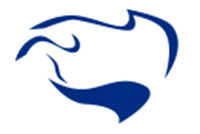 Last night, AFLC Advisory Board member Andrew C. McCarthy presented former U.S. Attorney General Michael B. Mukasey with the 2012 Freedom Flame Award, which is awarded annually by the Center for Security Policy (CSP). CSP's President and Founder, Frank Gaffney, is another AFLC Advisory Board member; and AFLC Co-Founder and Senior Counsel David Yerushalmi is CSP's General Counsel.
Mukasey was the presiding judge at the 1995 trial of "the Blind Sheikh" and the other terrorists who conspired in the World Trade Center bombing in 1993. Andrew C. McCarthy was the lead prosecutor on the case.
Click here to read the full transcript of McCarthy's speech at last night's event.