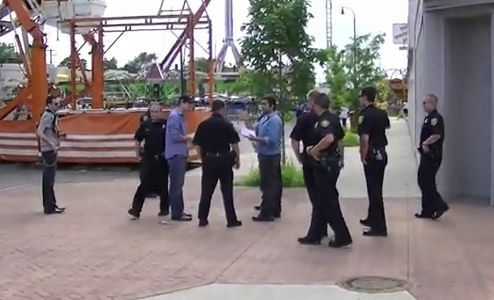 Today, the American Freedom Law Center filed an amended complaint on behalf of four Christian missionaries in Acts 17 v. City of Dearborn. The Christians were arrested for preaching to Muslims during the 2010 Arab Festival in Dearborn, Michigan. The amended complaint identifies seven additional City police officers who are now named as defendants in the lawsuit.  The seven officers, unknown at the time the lawsuit was filed but whose identities have since been obtained through discovery, can be seen on video arresting the missionaries for handing out the Gospel of John to Muslims.
Read the amended complaint here.
Watch the video here.
Read more about the case here.