David Yerushalmi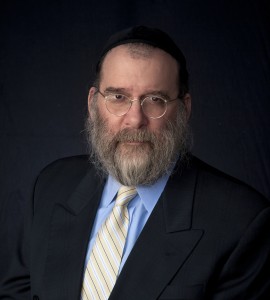 is an AV® Preeminent™ rated lawyer specializing in complex litigation and risk analysis, especially as it relates to due diligence requirements for domestic and international concerns, geo-political strategic policy, national security, intellectual property, international business relations, and constitutional law.  Mr. Yerushalmi has been involved in international legal and constitutional matters for over 30 years.  After completing his undergraduate studies with a B.S. in public policy studies and criminal justice, summa cum laude, Mr. Yerushalmi received his Juris Doctorate from the Sandra Day O'Connor College of Law at Arizona State University in 1984 as the recipient of the John S. Armstrong Award, the law school's highest honor for the most outstanding graduate.  After graduation, Mr. Yerushalmi worked as a lawyer specializing in complex commercial, securities, banking, and environmental litigation in the Los Angeles office of the law firm of LeBoeuf, Lamb, Leiby & Macrae, at the time one of the largest and oldest law firms in the United States.  Mr. Yerushalmi is licensed to practice law in Washington, D.C., New York, California, and Arizona.
In 2012, Mr. Yerushalmi, along with Robert J. Muise, co-founded the American Freedom Law Center, a national public interest law firm dedicated to fighting for limited government, federalism, and America's Judeo-Christian heritage.
For more than a decade (2008-2021), Mr. Yerushalmi also served as outside General Counsel to the Center for Security Policy in Washington, D.C., one of the nation's leading national security think tanks founded by former Reagan administration official Frank J. Gaffney, Jr.
David Yerushalmi is today considered an expert on national security especially in the context of Islamic law and its intersection with Islamic terrorism.  In this capacity, he has published widely on the subject including the principle critical scholarship on shariah-compliant finance published in the Utah Law Review (2008, Issue 3).  Mr. Yerushalmi also designed and co-authored a ground-breaking peer-reviewed empirical investigation on sharia-adherence and the promotion of violent, jihadist literature in U.S. mosques published initially in the Middle East Quarterly (Summer 2011) and then republished in a more detailed format in Perspectives on Terrorism, the journal of the prestigious Terrorism Research Initiative.  This research and scholarship on shariah was earlier the focus of a 2008 monograph published by the McCormick Foundation and the Center for Security Policy entitled, "Shariah, Law and 'Financial Jihad': How Should America Respond?"
In 2010, Mr. Yerushalmi participated as a co-author and member of Team 'B' in the seminal work on counter-terrorism entitled, Shariah: The Threat To America, An Exercise in Competitive Analysis, Report of Team 'B' II, published by the Center for Security Policy, and he has also produced and narrated a one-hour CLE program for legal professionals addressing the requirement of proper disclosure in shariah-compliant financial products.  That same year, Mr. Yerushalmi drafted what has become known as the American Laws for American Courts Act, which was enacted into law by several states and is pending in many others.  This legislation, crafted especially for states, is an effort to insulate state courts from the growing tendency to embrace constitutionally offensive foreign laws, including shariah.  Mr. Yerushalmi's work in this area led to a Sunday edition, front page, feature article in The New York Times (7/31/2011).
In 2015, Mr. Yerushalmi was one of the principal authors of a detailed plan to defend the Homeland entitled, The Secure Freedom Strategy: A Plan for Victory over the Global Jihad Movement, published by the Center for Security Policy and co-authored by such prominent military and national security experts as Lt. Gen. William G. Boykin (Ret.), Ambassador Henry E. Cooper, Frank J. Gaffney, Jr., and Admiral James A. "Ace" Lyons (Ret.).
As a follow-up to The Secure Freedom Strategy, Messrs. Yerushalmi and Muise co-authored the monograph entitled, Offensive and Defensive Lawfare: Fighting Civilizational Jihad in America's Courts as part of the Center for Security Policy's Civilization Jihad Reader Series.
In Mr. Yerushalmi's role as a staunch defender of the Constitution and federalism, he was co-counsel in one of the most important court challenges to the federal law mandating health insurance commonly referred to as "Obamacare" (Thomas More Law Center, et al. v. Obama, et al.,) and in a novel challenge to the U.S. government's takeover of AIG insofar as AIG is the world's dominant promoter of shariah-compliant insurance (Murray v. Geithner, et al.,).  Mr. Yerushalmi also co-authored a scholarly article published in the Duke University Press's Journal of Health Politics, Policy, and Law, entitled, "Wearing the Crown of Solomon? Chief Justice Roberts and the Affordable Care Act 'Tax.'"
In Mr. Yerushalmi's role as an advocate of legal, economic, and political reform in the Middle East and in the former republics of the Soviet Union, he has been interviewed and written about in the Wall Street Journal, the New York Times, Reason Magazine, and appeared on local, national, and international radio and television programs.
Mr. Yerushalmi continues his active involvement in policy and national security matters by editing and writing contributions to various off-line and on-line publications and has published several op-eds and commentaries in the Wall Street Journal, National Review, The American Spectator, First Things, Front Page Magazine, the American Thinker, The Intellectual Conservative, the Jerusalem Post, and Globes, Israel's leading business newspaper.
When he is not litigating high-profile cases, Mr. Yerushalmi is competing in (and winning) triathlons.