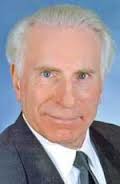 Dr. Robert J. Shillman is the Founder, Chairman and Chief Culture Officer of Cognex Corporation (www.cognex.com), the world's leading supplier of machine vision systems (computers that can "see").
Since founding Cognex in 1981, Dr. Shillman has gained international recognition not only for the high growth and profitability of Cognex, but also for his unique work hard and play hard management style that includes perks such as a company pinball room and Frisbee field, elaborate Halloween parties, and free trips to the seven wonders of the world for long-term employees.  The company's outstanding financial performance has earned it repeated recognition from publications such as The Wall Street Journal, Business Week, Forbes, Fortune, Barron's and Industry Week.  Dr. Shillman was named Inc. Magazine's High-Tech Entrepreneur of the Year in 1990; he received the Leadership Achievement Award from the Automated Imaging Association in 1992, and, in 2005, he received the annual North American SEMI award in recognition for his substantial contributions to automated semiconductor processing.
Prior to founding Cognex Corporation in 1981, Dr. Shillman held faculty positions in the departments of Electrical Engineering and Computer Science at the Massachusetts Institute of Technology and at Tufts University.  He holds a B.S.E.E. from Northeastern University, and an M.S.E.E. and a Ph.D. from the Massachusetts Institute of Technology where his doctoral studies were in the field of machine vision and artificial intelligence.  He has published over 20 technical papers and is recognized as an authority in the area of optical character recognition (OCR) and industrial uses of machine vision.  In June 2000, Dr. Shillman received an honorary Doctor of Business Administration degree from Northeastern University in recognition of his significant accomplishments in expanding both the technology of machine vision and its role in automating manufacturing in factories around the world.  In September 2008, he received an honorary Doctor of Science degree from Waseda University in Tokyo, Japan where he was a Visiting Professor of International Business at its Graduate School of Asia-Pacific Studies.
Dr. Shillman splits his time between finding new markets and applications for machine vision to grow Cognex's business, helping his wife, Mao, to raise his two sons (Max and Barney) and racing cars . . . to relax!
In addition, he is very involved in numerous philanthropic causes ranging from supporting a "retirement home" for Gibbons in South Carolina to helping guide and finance organizations that work to ensure the continuation of America's free-enterprise system.  He sits on a variety of philanthropic boards including Northeastern University, The Israel Institute of Technology, The Friends of the Israel Defense Forces, and The David Horowitz Freedom Center.
Dr. Shillman has made major gifts to the following educational institutions:
Northeastern University where he endowed the Robert J. Shillman Chair of Entrepreneurship and which named its major classroom building "Shillman Hall" in his honor
The Massachusetts Institute of Technology (MIT) where he endowed the Robert J. Shillman Career Development Professorship
The Israel Institute of Technology where he endowed both the Robert J. Shillman Career Advancement Chair and the Shillman Distinguished Research Chair, currently held by Professor Moti Segev, the 2014 winner of the esteemed Israel Prize.  In addition, the Technion named the plaza of its physics research center in Dr. Shillman's honor
Waseda University named the building housing its Center for Entrepreneurship "Shillman Hall" in his honor
He tells everyone that his Ph.D. no longer stands for Doctor of Philosophy, but for Doctor of Philanthropy!